Ann Nienaber
EXECUTIVE DIRECTOR
As Executive Director, Ann Nienaber is responsible for the successful leadership and management of the organization according to the strategic direction set by the Board of Directors, including overseeing administration, financial operations, programs and services, and strategic planning of MHHS. As an immigrant from South Africa, Ann is passionate about the immigrant settlement experience and the importance of receiving settlement services to ensure participation in Canadian society. Ann brings a wealth of experience in strategic planning, financial management, business planning and development, project and program management, community relations and stakeholder engagement. Ann holds a Master's Degree in Political Science from Simon Fraser University. Ann can communicate with you in English and Afrikaans.

Email: annnienaber@helpinghouse.org
Leticia Sturlini (Away On-Leave)
SETTLEMENT AND INTEGRATION SERVICES PROGRAM OFFICER

As the Settlement and Integration Services Program Officer, Leticia is responsible for tracking program-related data, monitoring deliverables and providing a broad range of administrative functions related to program delivery and operations. Leticia brings her professional background in public policy, sustainable development, monitoring programs, data management and administrative services to MHHS. She is passionate about community development, process improvement and data analysis. Leticia has worked in rural sustainable development and has a Bachelor's Degree in Veterinary Medicine from Brazil and a Post Degree Diploma in Applied Planning from Langara College. Leticia is excited to help newcomers successfully integrate and thrive in Canada. Leticia can communicate in English and Portuguese.
Email: admin@helpinghouse.org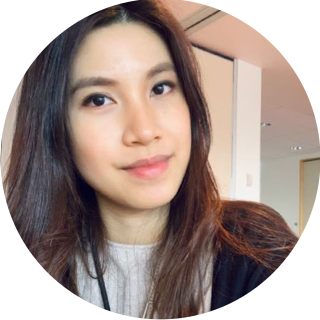 Melissa Kwan
SETTLEMENT AND INTEGRATION SERVICES PROGRAM OFFICER

As the Settlement & Integration Services Program Officer, Melissa takes pride in ensuring the smooth delivery of MHHS' programs, settlement services and workshops. She also assists with MHHS' operations. Melissa has a background in immigration, housing and refugee claimant sectors. In 2018, Melissa worked to help refugee claimants navigate the challenges of housing, employment and the legal process. Melissa is passionate about research in Chinese Canadian history. Since 2019, Melissa has coordinated several public history projects, including the National Geographic Project on Chinese Dialects and the 2021 educational project on Chinese Canadian Immigration. With a background in educating youth, Melissa has also contributed to students' understanding of Indigenous history. Having roots in Hong Kong and Vancouver, Melissa understands the unique challenges faced by newcomers integrating into Vancouver. Melissa holds a Bachelor of Science degree in Global Resource Systems from UBC and she is fluent in Cantonese.
Email: melissak@helpinghouse.org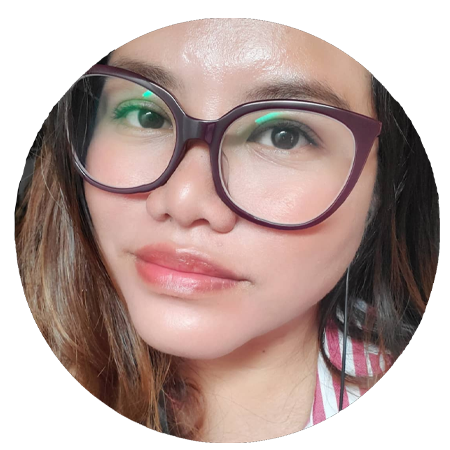 Dorothy Piano
SETTLEMENT AND ADMINISTRATIVE ASSISTANT

Dorothy Piano has over 11 years of experience in ICT (Information and Communications Technology) working in telecommunications and technology. Dorothy obtained her degree in Information Technology from STI in the Philippines and has a Diploma in Community Support Worker from Drake Medox College in Vancouver. As Administrative Support & Settlement Assistant, Dorothy Piano handles all clients' inquiries about MHHS Services and directs clients to the appropriate settlement worker. Dorothy assists in contributing to the organization's communications strategies including advertising our programs and services through various social media platforms and our website in order to better reach newcomers and the community. When she is not at work, she enjoys photography, painting, reading books, and video/vlog editing. She believes in compassion for person's with diversabilities and resilience to overcome fear. Dorothy can communicate in English and Filipino.

Email:
info@helpinghouse.org

Shannon Ha
IRCC SETTLEMENT WORKER
As an IRCC Settlement Worker, Mr. Shannon Ha is responsible for serving IRCC eligible clients which includes 1 on 1 needs assessment, providing referrals, assistance with immigration applications, employment services, workshops, group activities and more. As an immigrant from South Korea, Shannon brings positive energy and much enthusiasm to the MHHS community. Shannon is very empathetic, organized and always eager to learn about the experience of immigrants and refugees in Canada. Shannon holds a Diploma in Social Service Worker from Langara College; he is able to assist you in both Korean and English.

Email: shannonha@helpinghouse.org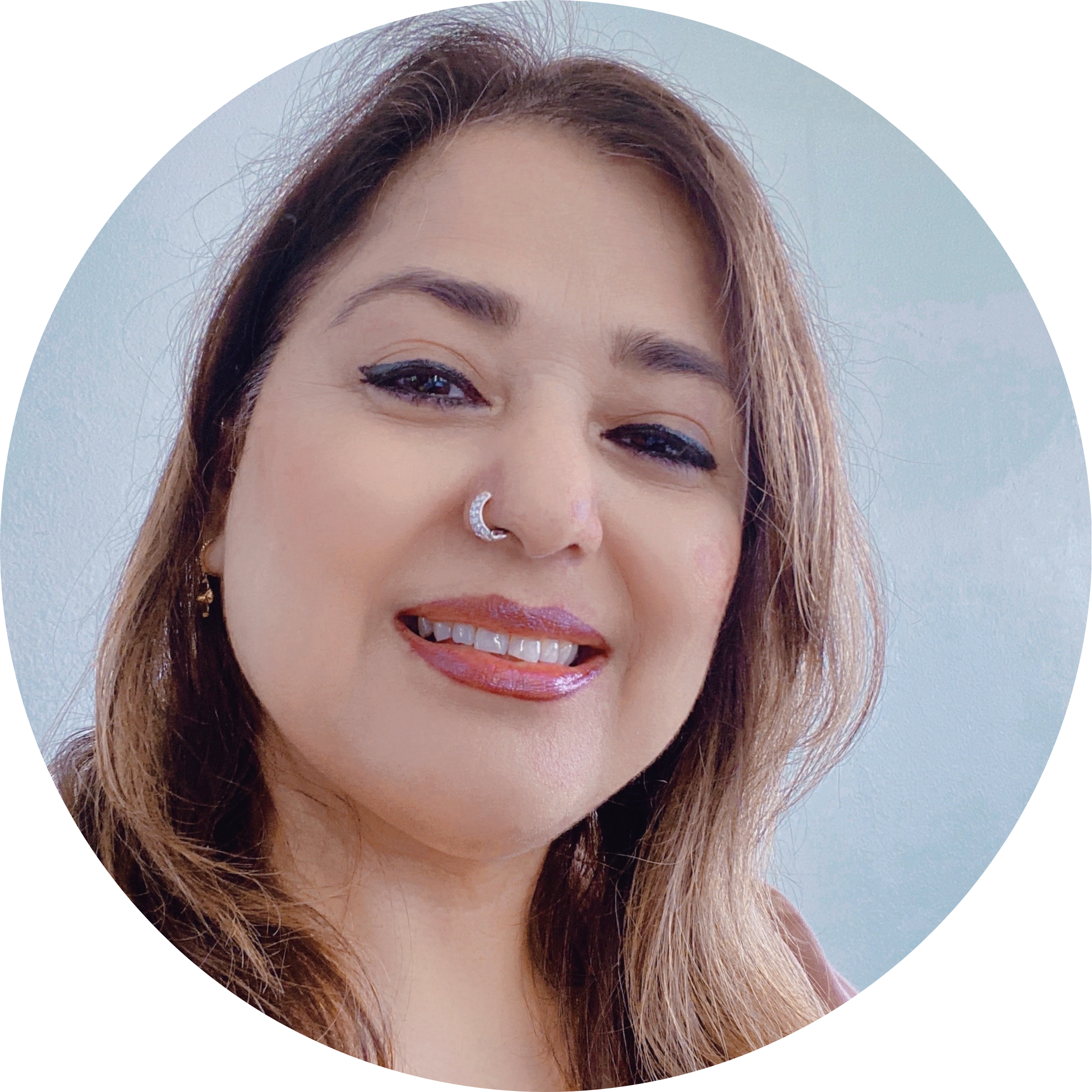 Kulwinder Kaur
IRCC SETTLEMENT WORKER
As an IRCC Settlement Worker, Kulwinder is responsible for providing new comers with a range of settlement and orientation services. As an immigrant from the province of Punjab, India. Kulwinder brings enthusiasm and energy to Multicultural Helping House Society and its clients. Having years of experience as an educator and entrepreneur in the service industry. Kulwinder has a natural ability to effectively connect with people through her empathy and excellent communication skills, she is dedicated to serving diverse communities. Kulwinder holds a Bachelor's degree in Education and Home Science. Kulwinder also has a certification in Mental Health and Personal Support Worker.. Kulwinder can assist you in English, Punjabi and Hindi.
Email: kulwinderk@helpinghouse.org




Teresita Mejia

IRCC SETTLEMENT WORKER




As an IRCC Settlement Worker, Teresita is available to help newcomers make decisions and find their personalized paths to success. Originating from the Philippines as an Independent Skilled immigrant, she brings with her a wealth of experience guiding others on their new journey to Canada. She has over ten years of experience teaching and counseling and providing services to support newcomers successfully settle and integrate in Canadian society. Teresita is passionate about multiculturalism, diversity and inclusion. She believes that Canada is a beautiful place to live because of the diverse members and their contribution to Canadian society. Also, she is convinced that with diversity and inclusion, every individual has the opportunity to succeed in this country. With the help and support of Settlement Workers like her in providing information, education, referrals, advocacy and other services; newcomers are able to successfully integrate and make Canada their home. Teresita has a Master's Degree in Education, with a major in Guidance and Counseling and a Bachelor's Degree in Secondary Education from the Philippines. In Canada, she had been trained to be a Multicultural Services Worker, took a Native Studies course at the University of Saskatchewan and received many more certificates related to assisting immigrants. Teresita is able to help you in English, Tagalog, and two other Filipino dialects.




Email: teresitam@helpinghouse.org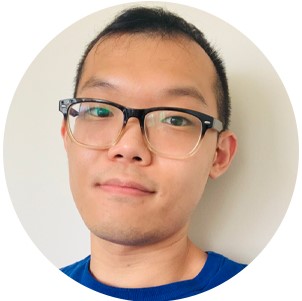 Feng Zhang
IRCC SETTLEMENT WORKER

As Settlement Worker, Feng Zhang takes pride in assisting his clients in a friendly and helpful manner. Feng Zhang has a background working with new immigrants and has broad knowledge about various types of government funded services. Feng also has experience working with LGBTQ+ immigrants and is familiar with LGBTQ+ services. Feng obtained his both Bachelor and Master of Arts degree in Spanish Literature specializing in theories of travel, immigration, and globalization. As an immigrant himself, Feng moved to BC from mainland China over nine years ago which gave him a deep understanding about the needs of newcomers to BC. Feng can assist you in Mandarin, English and Spanish.
Email:
fengz@helpinghouse.org




Rey Blasco

IRCC SETTLEMENT WORKER




Born and raised in the Philippines, Rey holds a Bachelor's degree in Business Administration from the Philippines as well as a Diploma in Employment Counseling with certification in Job Club Facilitation which he obtained in Canada. As IRCC Settlement Worker, Rey brings his people skills, over 6 years of settlement work experience in Canada and well as his lived experience of immigrating to Canada. Rey brings over 6 years of experience to his role including experience working in Employment and Settlement Outreach programs, with vulnerable and abused Foreign Workers, with refugees, International Students and newly landed immigrants. Rey can communicate with you in Tagalog and English.




Email: reynaldob@helpinghouse.org
Maria Lourdes "Malou" Capacio (Away On-Leave)
WOMEN'S OUTREACH COORDINATOR

As Women's Outreach Coordinator, Maria Lourdes (Malou) is committed and happy to serve people from different backgrounds in the community. As an immigrant from the province of Bukidnon, Philippines, Malou moved to Canada over 9 years ago as a Temporary Foreign Worker under the Live-in Caregiver Program. Having years of experience working in a diverse family backgrounds as a Nanny, Malou is passionate in caring and helping others through exceptional service. Malou leads youth through a variety of Mental Health and Wellness enrichment activities. Malou holds a Bachelor's degree of Secondary Education with a major in Physical Education, Health, and Music. Malou obtained her certificate in Personal Support Worker and Mental Health at Discovery Community College. Malou can assist you in English and Filipino.
Email:
malouc@helpinghouse.org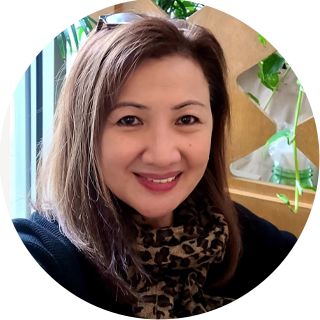 Christine Vicencio
WOMEN'S OUTREACH COORDINATOR

As Women's Outreach Coordinator, Christine Vicencio is responsible for the Women's Program, which provides resources and support to Temporary Foreign Workers/Caregivers as they transition to their new lives in Canada. Christine has a background in counselling and mental health and has 30 years experience working in the field. She has worked as a Mental Health Support in the US and also as Director for Counselling at Far Eastern University in the Philippines before immigrating to Canada. She moved to Canada in 2010 and worked in the Addiction Recovery Support Program in Vancouver. As an immigrant, she would like to give back by providing transitional and emotional support to the community. Christine has a Master's Degree in Counselling from Rider University, New Jersey, USA. She completed her certificates in Substance Use from the Justice Institute of BC and Community Mental Health (Psychosocial Rehabilitation) from Douglas College. She can communicate in both English and Filipino.

Email: christinev@helpinghouse.org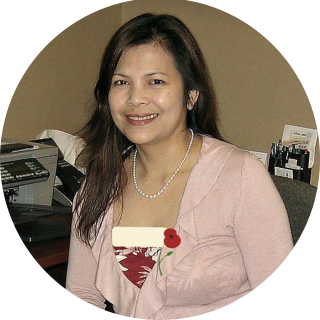 Flordeliza Doria
BCSIS SPECIALIST
Flordeliza Doria was born and raised in northern Luzon, Philippines and moved to Canada over 20 years ago, as a Temporary Foreign Worker under the Caregiver Program. Flordeliza is an experienced social service worker with a nursing background. As an experienced BC Settlement & Integration Specialist, with experience in helping clients access a variety of settlement services including crisis management, Flordeliza has strong expertise in assisting ethno-cultural minorities, and is passionate and dedicated in serving others. Compassionate and caring, for Flordeliza, the reward is seeing a positive change in someone's settlement experience; she is not here to be served but to serve. Flordeliza can assist you in English, Filipino and Japanese.
Email: flordelizad@helpinghouse.org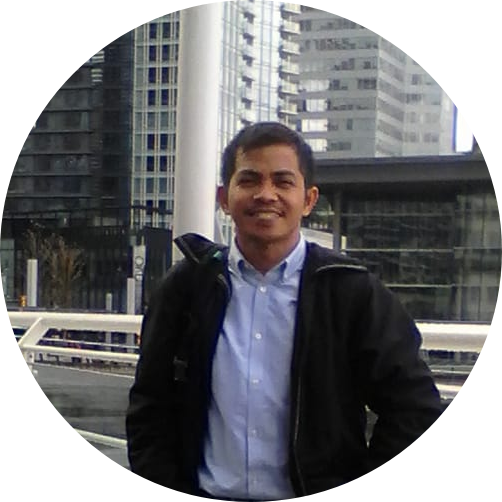 Eric Rosales
BCSIS SPECIALIST & MHHS YOUTH COORDINATOR
As the BCSIS Specialist, Youth & Seniors coordinator, Eric Rosales is dedicated and committed to serve Youth and Seniors in the community. With over ten years of experience working with various vulnerable population groups, Eric contributes to MHHS by sharing his knowledge through leading the community, using a variety of enrichment activities to ensure healthy living and socially connected youth and seniors. A father of two lovely daughters, Eric values trust, acceptance, family, friends, and community. With a strong background in theology and education, Eric has been exposed to various belief systems and different ways of learning. Eric obtained his certificate in Community Counselling Skills Program at Vancouver Community College in October 2019. Eric is fluent in Tagalog, and can speak English and other Filipino dialects.

Email: ericr@helpinghouse.org

Alisa Shaykhullina
SENIORS PROGRAM COORDINATOR
As Seniors Program Coordinator, Alisa oversees programs and activities for the 55 plus age group. Alisa immigrated to Canada when she was 13 years old with her family. Understanding the challenges, it came with adjusting to new living conditions and learning a new language, Alisa spent most of her youth building programs for newcomers with the Multicultural Youth Circle hosted by Immigrant Services Society where she gained leadership and facilitation skills. She attended several conferences with the Students Commission for Physical and Mental health and created media and theatre projects aiming to break common cultural stereotypes. Since then, Alisa graduated from Simon Fraser University with a bachelor's degree in Psychology, and more recently has completed Human Resources and Business Management certificate programs. Alisa is also a certified Zumba instructor and enjoys making her own candles and soaps. Alisa values continuous learning, inclusive and coaching leadership style and believes it can create healthy and strong communities.