Janet Teves
PRESIDENT
Janet Teves serves as the MHHS President. She currently works as an administrative professional in the local government's Regional Planning and Housing Services Department, in which her work consists of program technical support and administration, data consolidation, as well as support and coordination to the organization's Reaching Home Program. She is also a full member of the Association of Professional Economists of BC. Before moving to Canada, she worked as a Project Analyst in Corporate Planning of an energy company exploring and harnessing geothermal resources in the Philippines. Janet's interests lie in corporate and urban planning and administration, which allowed her to volunteer for MHHS in 2016 as grant writer. She is also passionate about helping communities in need. Her volunteer portfolio included a successful project proposal for federal funding. When not at work, Janet enjoys nature and the outdoors.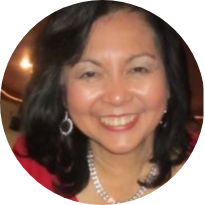 Marilou Yodogawa
VICE PRESIDENT
Marilou Yodogawa currently serves as the MHHS Vice-President, and was re-elected to the Board in 2018 after having previously been Secretary. Marliou was the founder and Director of the Richmond 55+ers programs from 2016 to 2018. She also initiated the first-ever Philippine flag raising ceremony in Richmond, which is now an annual event. After arriving in Canada from the Philippines, she went to school and worked as a Licensed Practical Nurse. Feeling the need for a career change, she later earned a Diploma in Business Administration. Shortly after her graduation, she held various positions in an accounting department of an airline company, before moving up to a management position in administration. Today, Marilou continues to be an active community leader and volunteer. Apart from MHHS, she is also a Board Member of two other organizations, and periodically attends workshops to develop professional relationships with MHHS. In her spare time, Marilou enjoys bowling and golf.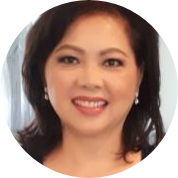 Teresita Tang
SECRETARY
Teresita Tang (or Tess for short) serves as the Board Secretary. She was born and raised in Batangas City, Philippines. Before her arrival in Canada with her family in 1992, she was previously a secretary to the Vice President of Production in an industrial company in the Philippines. Having a strong business background, she established "Foresees Ventures Limited", where she served as Director and Secretary, before working as a personal investor for the US/Canadian Stock Market Exchange, as well as in other companies. Currently, she works as a travel consultant for Expedia Cruise Ship Centers. An active community player, she serves as one of the core members of the MHHS Richmond 55+ers. She organizes Richmond 55+ers fundraising and outreach activities promoting MHHS' multiculturalism, inclusion and diversity goals, while making sure that they align with the health, safety and wellness objectives of the City of Richmond to its community and residents.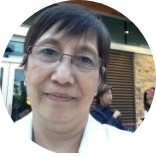 Erlinda Cruz
BOARD MEMBER
Erlinda Cruz currently works as a part-time caregiver and steward at Centreplate, Canada Place. She graduated with a Bachelor's Degree in Business (Banking and Finance) at the University of the East, Philippines. Though she did not pursue a career in banking, she worked in the research field, and became interested in data gathering at the University of the Philippines School of Economics, Diliman, Quezon City, Computer Section from 1977 to 2009. She was also President of the Hardin ng Rosas Housing Association, an association of UP, for three years. She moved to Canada in 2009 under the Live-In Caregiver Program. As a caregiver, she attended various workshops for Dementia, sponsored by the Alzheimer Society in British Columbia, including Family Caregiver Education (VGH) in 2010, and Dementia 2012: Putting Research Into Practice (UBC). In 2015, her spouse and three children reunited with her in Vancouver.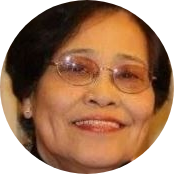 Marcela Reyes
BOARD MEMBER - SENIORS PROGRAM
Marcela Reyes is a retired Registered Nurse from BC Children's Hospital. She obtained her Bachelor's in Science in Nursing in Manila Central University, Philippines. As a Clinical Nurse Leader and Staffing Coordinator, she led and managed the location move of the Neonatal Intensive Care Unit from Vancouver General Hospital to BC Children's Hospital in 1982. She is one of the main movers and shakers of the MHHS Richmond 55+ers.
Nathaniel Fernandez
TREASURER
Nathaniel Fernandez serves as the Board Treasurer. He currently works as an IT Manager for a gold mining company, and has over 20 years of experience as an IT Manager with various non-profit and governmental agencies. Before working as an IT Manager, he graduated with a Degree in Political Science, History and Economics from Simon Fraser University, and obtained an Associate Degree in Computer Information Systems and a Diploma in Advanced Project Management at Langara College. He has also served as a combat infantry officer in the Canadian Armed Forces. Nathaniel is married and a father of three sons, aged 14, 16 and 23. During his spare time, he plays and coaches ice hockey. He also loves travelling around the world.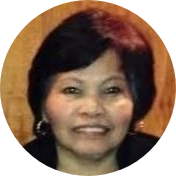 Susan Panlican
BOARD MEMBER - CAREGIVER MATTERS
Susana (or Susan for short) was born and raised in Pampanga, Philippines, and came to Canada in 1989 from Hong Kong with her employer and her employer's two children. She loves cooking! She pursued her passion after getting her permanent resident status. Apart from having completed a Hotel and Restaurant Management degree major in Culinary Arts in Jose Feliciano College, Philippines, she took culinary and short-term business courses at Vancouver Pierre Dubrulle Culinary School. Later, she worked at and managed various restaurants in Vancouver. Currently, she has a private catering service and is a sub-contractor of a cleaning service. Susan volunteered for the United Way and in a nursing home in 1992. Out of grief on the demise of her mother in 2014, she was introduced to MHHS. She started as a volunteer, then became a member. She became a Director from 2014 to 2016, and was re-elected in 2018.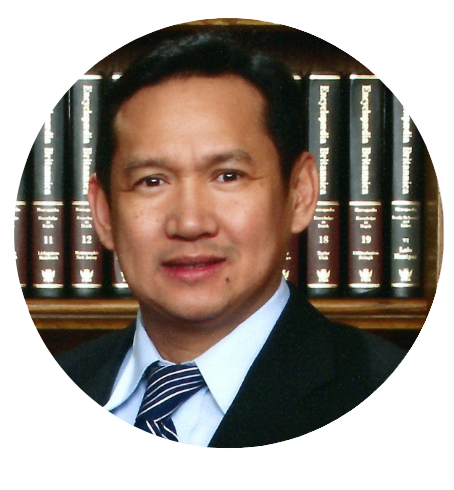 Ramon Garcia
BOARD MEMBER - HR MATTERS
Ramon Garcia is a Regulated Canadian Immigration Consultant. He graduated from the University of British Columbia under the Program of Immigration: Laws, Practices and Procedures. He offers consulting services in Vancouver, as well as conducts seminars in the Philippines. Ramon is passionate about helping people, and often renders his immigration consulting services free of charge. Prior to arriving in Canada with his wife and two children in 2010, Ramon obtained his Bachelor's Degree in Economics from San Beda College, Manila, Philippines, and worked as a field examiner at the American Embassy in Manila. Ramon is very active outside his work. He fixes electronics, does carpentry and sells household appliances. In his younger years, he used to be a track and field athlete competing in 200m sprints and 10k marathons. He also enjoys biking in and around the city for leisure and fitness purposes, as well as travelling domestically or abroad.
Patricia Diamzon
BOARD MEMBER - CO-SECRETARY
Patricia Diamzon is a retired caregiver who serves as both a Board Member and Co-Secretary. She joined the Board in 2012, and was re-elected in 2018. Before migrating to Canada in 1999 via the caregiver program, she was a teacher in the Philippines. Once she arrived in Canada, she took childcare courses in Kwantlen College. After her graduation, she worked as a caregiver in various daycare centers in Vancouver. Shortly after her contract as a caregiver expired in 2003, she was introduced to MHHS, who helped her find further employment, and sponsor her family, allowing them to reunite together in Vancouver eight years later. She started volunteering at MHHS when she, along with other caregivers, formed a caregivers group called "WE CARE" for additional psychological, emotional and financial support, in which she became the first president, and helped establish the Caregivers/OFW Assistance Emergency Fund, a crisis fund for caregivers.