October 12, 2019
MHHS RESPONDS TO FAKE NEWS AND DISINFORMATION
If incorrect and misleading information is being circulated, it is important to correct it. Multicultural Helping House Society MHHS responds to the inaccuracies of a false claim towards the Society.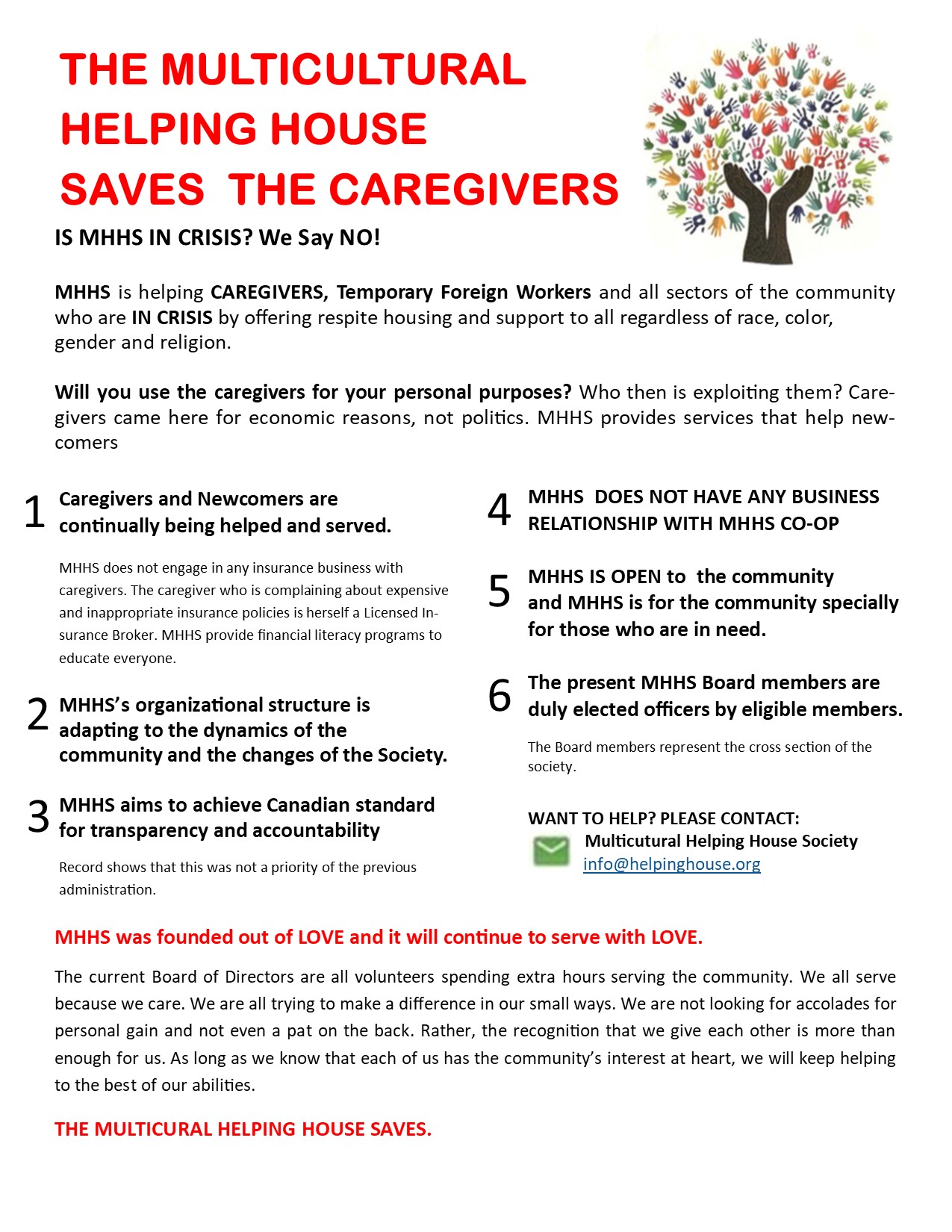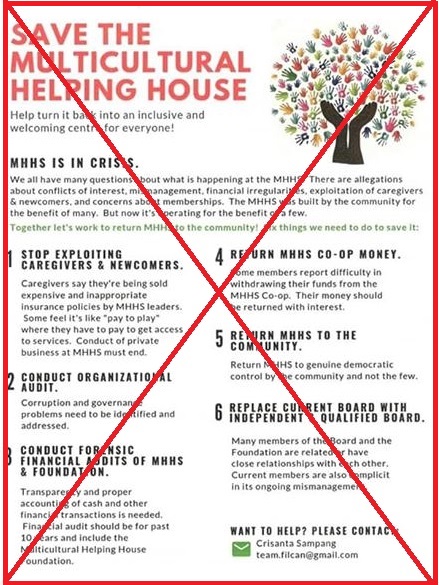 Fake News
As defined, fake news is a neologism often used to refer to fabricated news. This type of news found in traditional news, social media or fake news websites has no basis in fact, but is presented as being factually accurate.

MHHS was founded out of LOVE and it will continue to serve with LOVE.
The Multicultural Helping House Society SAVES.