Patricia Diamzon, Board Member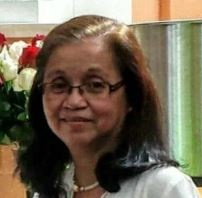 Formerly a teacher from the Philippines, Ms. Patricia Diamzon moved to Canada in 1999 as a caregiver. She enrolled in a Childcare course in Kwantlen College and upon completion, worked as a childcare provider in different day care centres around Vancouver.
Ms. Diamzon was first introduced to MHHS in 2003, when she was looking for a job after her contract ended with her former employer. The MHHS President, Mr. Tom Avendano, along with Ms. Maria McDonald, helped her secure employment. They also introduced her to the MP of Vancouver South at that time, Hon. Ujjal Dosanj, who helped expedite the processing of her application to sponsor her family. This led her to be reunited with her husband and her 4 grown children after 8 long years.
Her personal experience prompted her to volunteer with MHHS, where she collaborated with other caregivers to form a group called "WE CARE", which, to this day, aims to support fellow caregivers and Temporary Foreign Workers (TFW). She was the group's first President and helped establish the "Crisis Fund for Caregivers".
Ms. Diamzon served as an MHHS Board Member from 2012 – 2013. Today, she devotes her time with her family and grandchildren. However, she never lost her passion for serving at MHHS, as an active member attending events. Fast forward today, she is back with the B.O.D, committed as ever, and excited to serve!