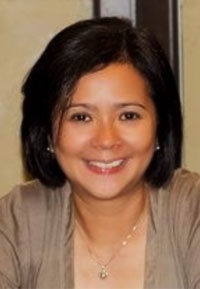 As a nurse by profession, I was excited to get my license and start working as soon as I migrated to Canada in September of 2011. Soon, I found out that there is a long process involved in this journey. I attended workshops on job searching since I knew it would take a while before I start my nursing career which, later on I found out, entailed one year of schooling in the Nurses' Re-Entry Program. I started to actively look for a job in January of 2012, sending out at least 3-5 résumés a day to various companies I saw on the web which I felt I was qualified for. From January to March, all I did was search for jobs and apply but to no avail.
I stumbled upon the Multicultural Helping House Society in March by accident because I needed assistance in tax filing. When I went there, I was told that I could apply as a volunteer. Since there wasn't much to do, I applied and got accepted. I volunteered as a receptionist and met a lot of people, assisted visitors in the office, and answered phone calls from all sorts of people needing information. By the time I was called for a job interview, I had written down MHHS as my current employer and luckily, got accepted as an office assistant in ICBC Claim Centre here in Kingsway, Vancouver.
I never really understood the concept of volunteerism until I lived here in Canada. Canadians always talk about volunteering for all sorts of things and I volunteered just to be able to do something. Later on, I began to realize how many people MHHS has helped by doing what they do and that I was, in fact, a part of it. It was an amazing experience to be able to give selflessly and help others. This is how I was able to contribute to our society and make use of my time productively. In addition, volunteering gave me a chance to get the Canadian experience employers always look for. I was able to be of help and I was given a great referral by MHHS, for which I will always be grateful.