RICHMOND, BC
June 8, 2019
Celebrating a national event, MHHS Vancouver and MHHS Richmond 55+ers organized and hosted the 5th Philippine Flag-Raising Ceremony to commemorate the 121st Philippine Independence Day.
It was a beautiful day at Richmond City Hall, where the event took place. Honoured guests, sponsors, groups and other non-profit organizations joined us in this significant event.
We were graced by His Worship Malcom Brodie, Mayor of Richmond, Deputy Consul General Leo Tito Ausan Jr., MP Joe Peschisolido, MP Alice Wong, MLA Teresa Wat, MLA Linda Reid, MLA John Yap, MLA Jas Johal and MLA Mable Elmore to name a few.
The event started with a parade of the guests, organizations and performers including Knights of Colombus Colour Guards, PhilCas of BC, Catholic Women's League, Community Mental Wellness Association of Canada, Sampaguita Seniors, MHHS 55+ers and others. Following the parade, the national anthem of Canada was sang by the Flag Raising Choir with music director Robert Guanzon, which was then followed by the Philippine National Anthem. An earnest invocation by MHHS Director Demi Avendano kicked off the program, after which came the opening remarks/acknowledgements by Director Marilou Yodogawa, an inspirational message from MHHS President/CEO "Tatay" Tom Avendano, and a welcome message from His Worship Malcom Brodie.
A series of dances, singing and greetings from everyone made this event a unique and special celebration to be remembered! Mabuhay at maraming salamat!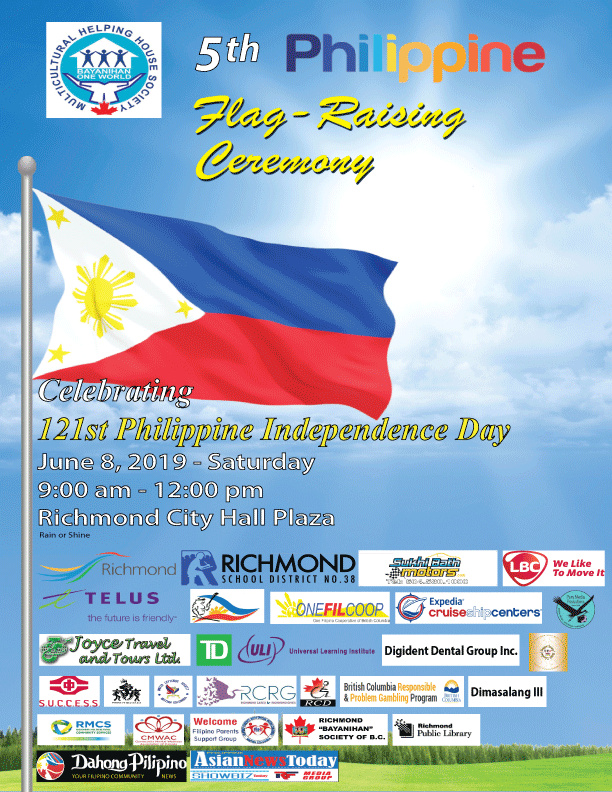 VANCOUVER, B.C.
March 14, 2019
Minister Pablo Rodriguez, Minister of Canadian Heritage and Multiculturalism met with MHHS Board of Directors on March 14th.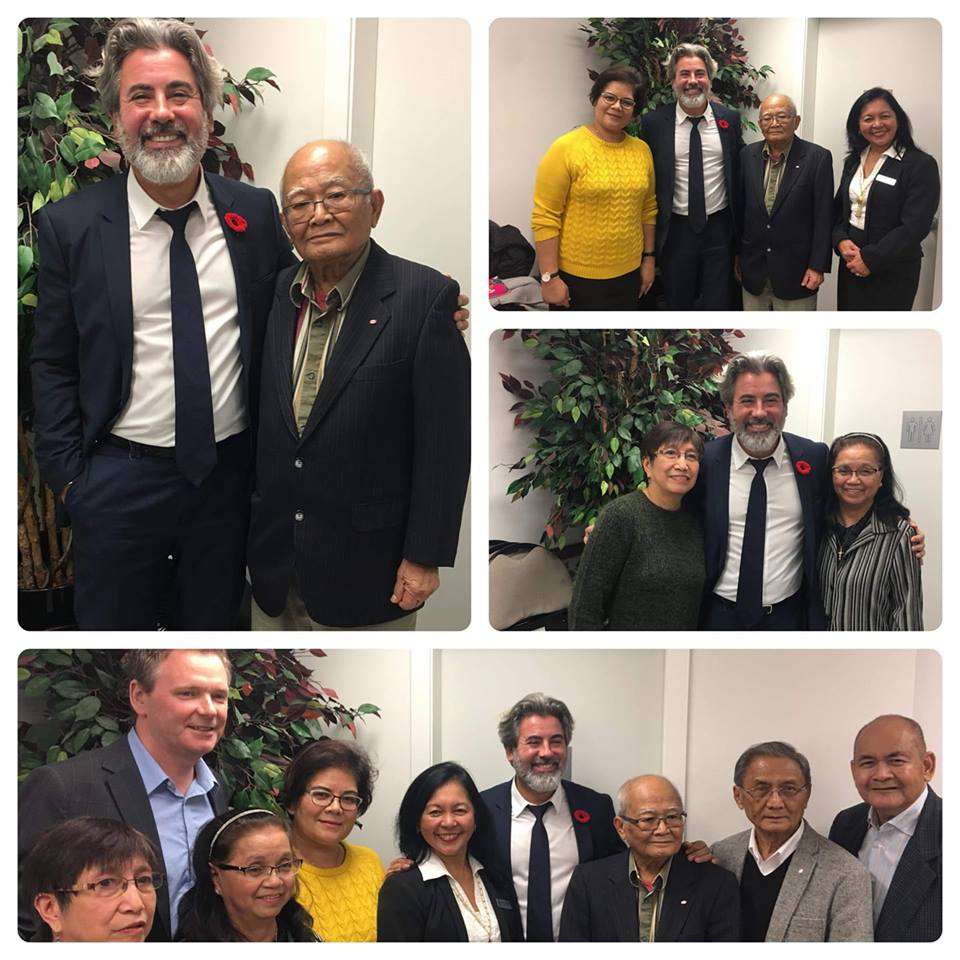 VANCOUVER, BC.

September 19, 2018
"A VISITOR FROM OTTAWA".
The Honorable Patricia Hajdu, Minister of Employment Workforce Development & Labour and her team came to visit MHHS today.
She was greeted by the President of the Society, Mr. Tomas Avendano, Sr. , VP Marilou Yodogawa and representatives of the new Board of Directors, Erlinda Cruz (Treasurer) , and Board Members Marcela Reyes and Demetrio Avendano.
It was a regular day of operations, and the Minister had intended it to be that way, so as to meet with clients and staff of the Multicultural Helping House. Among Minister Hajdu's advocacies, are the Live in Caregivers and Temporary Foreign Workers, who constitute a good majority of the clients of the MHHS. Minister Hajdu expressed an empathetic understanding of the plight of live-in caregivers not only in Canada but globally as well, who sacrifice years of their lives away from loved ones, out of the desire to give their children a better future. Minister Hajdu hopes that more effective programs will be created in Canada's future in serving this very much in demand and vulnerable group of migrants and their families in Canada.
More on Minister Patricia Hajdu: https://pm.gc.ca/eng/minister/honourable-patricia-hajdu